Plumbing Services in New Jersey
Serving Essex, Somerset, Morris, & Union Counties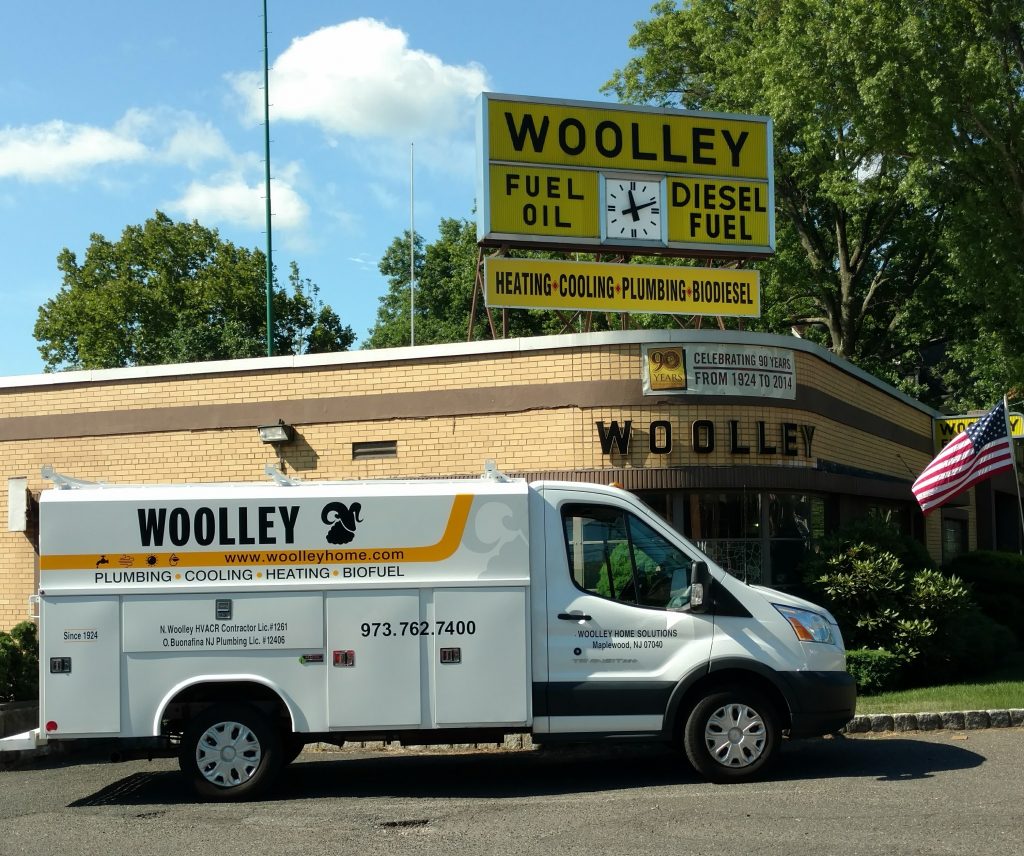 Drip? Clog? Leak? Solved. NJ's Master Plumber Nick Arlea is at your service.
Our Plumbing Services
Our plumbing repairs and services include:
Drain Cleaning – we clear kitchen sink, bathroom sink, tub, shower, toilet and main drains using the most up to date machinery. Our technicians are fully trained in drain cleaning to get you back in service quickly at the lowest cost possible.
Gas Water Heater Repair & Installation – whether you need an existing hot water heater repaired or want a new water heating system installed in your home, we can help. We offer many leading hot water heater brands and can provide repair service for nearly any make!
Sump Pump Installation & Repair – a working sump pump is a necessity for any homeowner with a basement. A faulty or broken sump pump can leave your home susceptible to flooding rains and the harmful conditions they bring with them. Whether you need a sump pump installed or an existing one repaired, call Woolley Home Solutions for service!
Kitchen and Bath Faucet Installation – looking for an affordable way to give your kitchen or bathroom a new look? With our faucet installation services, we can make your kitchen or bath look like new for minimal cost!
Toilet Repair & Installation – leaky or runny toilet? We can help! Whether you simply need toilet repair or you wish to install a new toilet, we have the parts and selection to meet your needs.
Shower & Bathtub Installation – give your bathroom a makeover today with a new shower or bathtub. We offer an extensive selection of bathroom and shower products allowing us to meet any style or budget.
Pipe Repair & Replacement – if your pipes are leaking, Woolley Home Solutions can help with repair or replacement. Depending on the age and condition of your pipes, we may be able to repair your pipes, but if the damage is too extensive, we have the tools and equipment to provide full replacement services. We also offer frozen pipe repair!
And More!
Contact Us for Plumbing Services Today
If you are looking for plumbing services from a company you can trust, contact the plumbing experts at Woolley Home Solutions today! No matter your plumbing needs, Woolley Home Solutions is here to help!
Plumbing Tips
Avoiding expensive drain clogs is easy
Did you know that washing food, oil, and grease down the drain and disposal can lead to expensive and messy sewer backups? Over time food and grease build up in sewer pipes and cause serious and costly home damage. Repairs to the pipes from the home to the street are the homeowner's responsibility.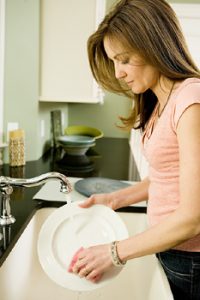 Follow these easy tips
Scrape food, sauces, and oils from plates and pans and into the trash.
Put a strainer in the sink drain and empty solids into the trash.
Use your garbage disposal sparingly and do not rely on grease cutting detergents to wash away grease.
Wipe cooking pan residue with a paper towel and throw it in the trash.
Collect a small amount of fat, oil, and grease into a plastic container such as a milk jug or coffee can or mix with kitty litter, coffee grounds, or shredded newspaper and throw it in the trash. If you do have a drain issue please call us and I can fix the problem right away.
Checking for Leaks
To check for leaks in your home, first you need to determine whether you're wasting water, then identify the source of the leak.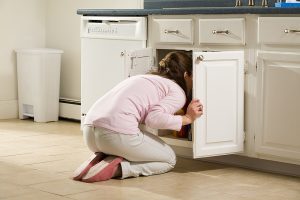 Take a look at your water usage during a colder month, such as January or February. If a family of four exceeds 12,000 gallons per month, there are serious leaks.
Check your water meter before and after a two-hour period when no water is being used. If the meter changes at all, you probably have a leak.
Identify toilet leaks by placing a drop of food coloring in the toilet tank. If any color shows up in the bowl after 15 minutes, you have a leak. (Be sure to flush immediately after the experiment to avoid staining the tank.)
Examine faucet gaskets and pipe fittings for any water on the outside of the pipe to check for surface leaks.
Call us and I can help fix or find these leaks. Ten percent of homes have leaks that waste 90 gallons or more per day. Fixing leaks can save you more than 10 percent on your water bill. Call us and I can help fix or find these leaks.
Woolley Home Solutions offers plumbing services throughout the New Jersey area, including (but not limited to):
| | | |
| --- | --- | --- |
| 07920 – Basking Ridge, NJ | 07935 – Green Village, NJ | 07079 – South Orange, NJ |
| 07939 – Lyons, NJ | 07033 – Kenilworth, NJ | 07081 – Springfield, NJ |
| 07921 – Bedminster, NJ | 07938 – Liberty Corner, NJ | 07980 – Stirling, NJ |
| 07922 – Berkeley Heights, NJ | 07940 – Madison, NJ | 07901 – Summit, NJ |
| 07924 – Bernardsville, NJ | 07040 – Maplewood, NJ | 07999 – Whippany, NJ |
| 08807 – Bridgewater, NJ | 07041 – Millburn, NJ | 07083 – Union, NJ |
| 07928 – Chatham Township, NJ | 07946 – Millington, NJ | 07059 – Warren, NJ |
| 07930 – Chester, NJ | 07092 – Mountainside, NJ | 07060 – Plainfield, NJ |
| 07016 – Cranford NJ | 07974 – New Providence NJ | 07092 – Mountainside, NJ |
| 07931 – Far Hills, NJ | 07976 – New Vernon, NJ | 07039 – Livingston, NJ |
| 07933 – Gillette, NJ | 07078 – Short Hills, NJ | |