Woolley Home Solutions Celebrates 95 Years in Business
This Spring Marks 95 Years for Maplewood's Woolley Home Solutions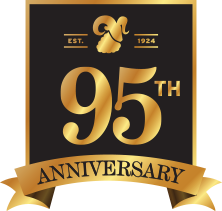 MAPLEWOOD, NJ – (TAPinto Berkeley Heights) – May 14, 2019 – More than a century ago, Burnett Avenue was a much quieter place than it is now.
There was more open space. Where Woolley Home Solutions is located, there were coal silos and railroad tracks for the Rahway Line.
Then came 1924. That's the year the Woolley family came to town from New York and built Woolley's Home Service, a plumbing, cooling, heating and biofuel business. The land was a coal yard that went bankrupt with a farmhouse that was once located on the property.