Oil Tanks
TANK PROTECTION FOR OIL TANKS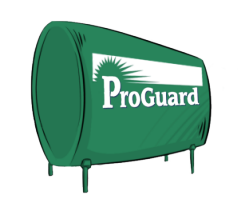 There seems to be a lot of talk about leaking oil storage tanks these days. This has caused many homeowners to be concerned about their own tanks. They have heard stories about how expensive it can be to remove the oil from their property and the extra financial burden it can place on families.
We at Woolley Home Solutions are concerned for our customers also. A storage tank leak is an unusual event, but it can happen to underground tanks, outside above ground tanks, and basement tanks. This is why we are offering our customers Proguard oil tanks.
Our Proguard Oil Tank Clean-Up and Replacement plan for underground and above ground tanks will provide:
Up to $100,000 for clean-up of an oil release from an underground oil tank and/or associated lines.
Up to $50,000 for clean-up of an accidental oil release from an above ground tank and/or associated lines.
$1,500 limit towards tank repair or replacement
Roth Oil Tanks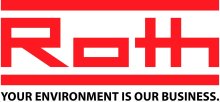 Tough Tanks. For Kid-Safe, worry-free home Oil Storage.
Say good-bye to worry…
with a Roth state-of-the-art, double-walled heating oil storage tank.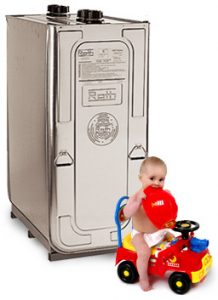 The polymer shell is strong and durable, and it won't break down or contaminate your heating oil. The outer shell is constructed of leak-proof and corrosion-resistant galvanized steel.
The lock-down, double-ring caps
eliminate odor when refilling. Roth heating oil tanks also take up less space —
and the oil lines are placed overhead, so there's no risk of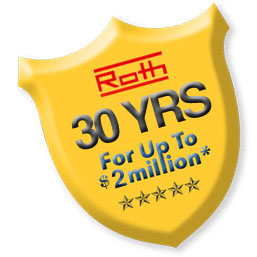 tripping and creating an oil leak.
Doesn't your family deserve the ultimate in safety?
See what This Old House has to say about the future of oil storage!