Coleman HVAC Dealer in New Jersey
Coleman HVAC products are well known for their efficiency, versatility, and true value for money. If you want to be part of the Coleman family and are looking for a certified Coleman HVAC dealer, installer, and maintenance contractor, you've come to the right place. Woolley Home Solutions is your go-to Coleman HVAC dealer in New Jersey.
Coleman HVAC Services for Morris, Union & Essex Counties
Woolley Home Solutions is your reliable Coleman HVAC contractor in New Jersey and have earned a solid reputation for our full range of HVAC services for Coleman systems including:
HVAC system installation and replacement
Heating and cooling repairs
System maintenance and tune-ups
And more!
We have a highly trained team of local HVAC technicians available on call whenever you need them. We also run an in-house training program to ensure our HVAC technicians are highly skilled with a full understanding of Coleman heating and cooling products.
You can get in touch today to schedule Coleman HVAC services in New Jersey today by contacting us online or by calling (973) 762-7400.
Quality HVAC Service When You Need It
At Woolley Home Solutions, we understand that heating and cooling plays a critical role in keeping your home or commercial premises cozy and habitable. We also realize that HVAC systems contribute to a huge chunk of your annual utility bill. Our goal, therefore, is to ensure that you get the best system in place and run regular maintenance to keep it working optimally at all times.
Since we only used Coleman authorized components and parts when working on your heating and cooling systems, you are assured that you have nothing but the renowned Coleman quality taking care of your heating and cooling.
Our technicians can handle products like:
Coleman Furnaces
Coleman Air Conditioners
Coleman Heat Pumps
Coleman Zoning Systems
Coleman Ductless Systems
And so much more!
Coleman Heating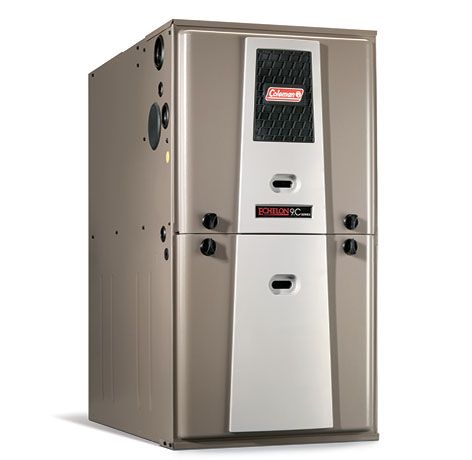 When it comes to furnace installation, a Coleman furnace is the way to go! With three series to choose from, Coleman has a furnace for every need and budget:
Echelon™ Series Gas Furnaces: ENERGY STAR® qualified and offering 15% to 25% higher energy efficiency than standard models, this series also includes the innovative EcoTrak™ Comfort System to create an operating cycle that works efficiently for your home.
LX Series Gas Furnaces: Perfect for smaller spaces, Coleman's LX Series ENERGY STAR® compact models will help reduce your utility bills.
Comforteer™ Series Gas Furnaces: The Comforteer Series offers energy efficiency, reducing energy costs at least 25% compared to furnaces 20 years old.
Learn more about our Coleman furnace services including:
Contact us today to learn more about which Coleman series is right for your home furnace installation!
Coleman Air Conditioners
With Echelon™ and LX Series, you can choose from units ranging from 13 to 19 SEER. The most advanced air conditioners in Coleman history, select models include innovative technologies like Charge View™, Climate Connect™, and WhisperDrive™ for efficient and quiet operation.
Need a new air conditioner for your New Jersey home? Call us today at (973) 762-7400 to learn more about our Coleman AC installation options!
Coleman Zoning Systems
Smart thermostats help improve the efficiency of your HVAC system, and Coleman's zoning and smart thermostat options are in a league of their own! Choose from a variety of thermostat and zoning options with features like smartphone integration, control settings for up to six zone/rooms, easy-to-use touch screen display, and more!
Why Choose Woolley Home Solutions As Your Coleman HVAC Dealer?
Woolley Home Solutions is your friendly neighborhood HVAC contractor who embodies the spirit of a family run business. We have never deviated from the spirit that made our founders launch and run a successful business since 1924.
As a family-owned business, we believe in the power of connecting with our clientele at a personal level. To us, you're not just a source of business. You are a friend, a neighbor, someone we hold onto closely. This drives us into wanting to offer the very best service possible since we identify with you at a personal level. All our employees and technicians are trained and taught to embody the family-run mentality.
Contact Us Today for Coleman HVAC Service in New Jersey
Contact us today to request an installation quote or to learn more about our Coleman product offers and services.
Our Coleman HVAC Service Areas
We offer Coleman HVAC services throughout Essex, Morris, and Union counties including:
Basking Ridge
Bedminster
Bergenfield
Berkeley Heights
Bernardsville
Chatham
Clark
Cranford
East Orange
Fair Lawn
Fair Hills
Florham Park
Garwood
Gillette
Kenilworth
Linden
Livingston
Madison
Providence
Maplewood
Mountainside
Millburn
Millington
New Providence
New Vernon
Nutley
Paramus
Short Hills
South Orange
Springfield
Stirling
Summit
Union
Wayne
West Orange
Westfield