Request an AC System & Installation Estimate Today!
You understand as well as we do that the summer heat and humidity in Fanwood can be brutal, particularly in certain areas. In fact, some of our best record-breaking temperatures rival more tropical climates. Providing cool comfort to your Fanwood home through AC installation is one of our primary concerns at Woolley Home Solutions.
Woolley Home Solutions has been providing home comfort to residents of Fanwood, New Jersey and surrounding areas, for over 95 years! First, through providing our neighbors with heating fuel, beginning in 1924, and then adding to our expertise by installing and servicing HVAC systems, as well as plumbing, remodeling, and eventually becoming experts in the field of biofuel and green technology. Woolley Home Solutions has stayed in step with the needs of our Fanwood neighbors all along the way.
To schedule AC installation in Fanwood, call us at (973) 762-7400 or contact us online!
Air Conditioner Installation in Fanwood, NJ & Surrounding Areas
Installing a cooling system for your home is no small task. Choosing the AC system which will suit your home, your family, and your budget requires careful thought and research. We know getting the most for your money is your primary goal. You want the very best system you can afford and want to be confident that your home cooling system will continue to provide comfort long after your AC installation is complete.
Choosing the right system for your home, whether as a replacement for your current AC unit, or a brand new whole-house unit, is simply the first step in the AC installation process. Knowing your unit is installed by experienced technicians is essential to the life of your air conditioner and the payoff for your investment.
To learn more about our air conditioner installation services in Fanwood or surrounding New Jersey areas, contact us online today!
Our AC Installation Process for Fanwood Homes
Our HVAC contractors are highly skilled and ready to take on any air conditioner installation in Fanwood that you may need. Our AC installation process includes:
Speaking with you about your home and the kind of air conditioners you've had in the past.
Assessing your home to figure out the best size, make, and model for you.
Helping you choose the best air conditioner for your needs and budget.
Properly and carefully install the AC unit.
Ensuring your new AC system is working properly.
For more information on our air conditioner installation process for homes throughout Fanwood, or nearby areas, contact us online!
Your Certified Luxaire Air Conditioner Dealer in Fanwood, New Jersey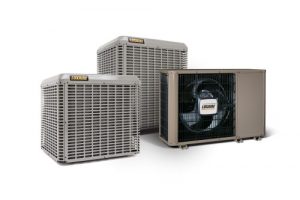 Woolley Home Solutions is proud to be a Certified Luxaire® Dealer serving Fanwood residents. Luxaire HVAC products are well-known for their efficiency, versatility, and value.
To learn more about Luxaire air conditioners for your home in Fanwood or surrounding areas, contact us today!
Trust Your Air Conditioner Installation to Woolley Home Solutions
Woolley Home Solutions recognizes that even the best system available is only as good as the technicians who install it. Making sure your home cooling system is working properly from that first day forward is one of the reasons why Woolley Home Solutions is the most trusted name in Fanwood for home cooling.
If you're in the Fanwood area and would like to know more about a new central cooling system, air conditioner installation, or air conditioner replacement, call us today at (973) 762-7400 or contact us online.
Your comfort is important to us and we take your trust in our ability seriously. For 95 years, we've been providing quality heating and cooling services to our neighbors in Fanwood and the surrounding areas.
To schedule air conditioner installation in Fanwood, contact us online today!