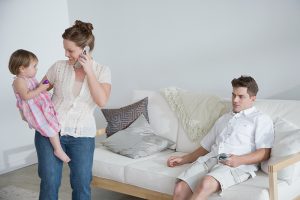 When the hot summer sun is blazing down on your home or office, nothing is more valuable than a well-maintained air conditioner—and nobody keeps your air conditioner running better in northeastern New Jersey than Woolley Home Solutions With nearly 90 years serving New Jersey residents, we have established ourselves as the heating and cooling company local home and business owners trust with all their cooling system needs.
From air conditioner replacement, to AC repair, to cooling system maintenance, we do it all.
Contact us today to schedule repair, replacement, or maintenance work for your air conditioner!
Air Conditioner Replacement
If your old air conditioner has stopped working—or if you simply want to upgrade to a more energy efficient air conditioner—Woolley Home Solutions can help. We offer a number of top air conditioner brands and always use fully trained and licensed technicians to perform your air conditioner replacement project.
Air Conditioner Repair
Has your air conditioner stopped working? Is it making unusual sounds or maybe not cooling as effectively as it used to? If so, call the air conditioning repair professionals at Woolley Home Solutions today. We are one of northeastern New Jersey's leading air conditioning services companies—serving the area since 1924!
Our AC technicians are trained and certified to repair all major types of air conditioning systems, including:
Central Air Conditioning Systems
Ductless Air Conditioning Systems
Heat Pumps
And More!
Whether you have broken or loose belts, frozen coils, coolant leaks, or any other problem, our expert AC technicians can diagnose your problem and get your air conditioner back to proper working order—fast!
Contact us today to schedule an air conditioning repair diagnostic check!
Air Conditioner Maintenance
Give your air conditioning system a pre-season check-up! With our pre-season air conditioning maintenance package, you will receive a thorough inspection of your central air conditioning system to ensure it is in optimal working order—saving your money and keeping your cooler! Air conditioners at peak efficiency will use up to 20 percent less electricity and last years longer.
Our air conditioner maintenance packages include the following checks and services:
Woolley Home Solutions provides air conditioning installation, repair, replacement ,and maintenance services throughout the Maplewood, NJ area, including (but not limited to):
| | | |
| --- | --- | --- |
| 07920 – Basking Ridge, NJ | 07935 – Green Village, NJ | 07079 – South Orange, NJ |
| 07939 – Lyons, NJ | 07033 – Kenilworth, NJ | 07081 – Springfield, NJ |
| 07921 – Bedminster, NJ | 07938 – Liberty Corner, NJ | 07980 – Stirling, NJ |
| 07922 – Berkeley Heights, NJ | 07940 – Madison, NJ | 07901 – Summit, NJ |
| 07924 – Bernardsville, NJ | 07040 – Maplewood, NJ | 07999 – Whippany, NJ |
| 08807 – Bridgewater, NJ | 07041 – Millburn, NJ | 07083 – Union, NJ |
| 07928 – Chatham Township, NJ | 07946 – Millington, NJ | 07059 – Warren, NJ |
| 07930 – Chester, NJ | 07092 – Mountainside, NJ | 07060 – Plainfield, NJ |
| 07016 – Cranford NJ | 07974 – New Providence NJ | 07976 – New Vernon, NJ |
| 07933 – Gillette, NJ | 07078 – Short Hills, NJ | 07931 – Far Hills, NJ |